AUDIO: FISH WISH: a duet with saxophonist Ed Jones from the Epistrophy CD.
Some devices have autoplay - use controls to play/pause the track
On this site you can find out about my personal journey as a jazz pianist and composer, but I also hope it becomes a learning resource for jazz and blues pianists of all levels. You will be able to download helpful tips and PDFs that I will publish here regularly on my blog page. There are also links to my YouTube channel and the MusicGurus online video courses that accompany my 'Beginning', 'Improvising' and 'Exploring' range of books, published by Schott.

LATEST NEWS

JT4TET + Nazarene Mighty - funky jazz, soul and blues
Thu 18 August
PIZZA EXPRESS LIVE at The Pheasantry
152 Kings Rd, Chelsea SW3 4UT
FIND OUT MORE

PREMISES Jazz Piano course - with Nikki Yeoh
Wed 31 Aug - Sun 4 Sep
5 days of intensive tuition + recording with bass & drums
Hackney, London E2 8JL
FIND OUT MORE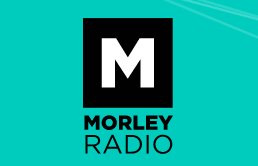 You can listen to my music via links to SoundCloud and YouTube. There are also links to my 'Jazz Piano Library' podcasts featuring famous jazz and blues pianists - most are hosted by Morley Radio, but there are also links to older BBC Radio 3 'Jazz Library' archive material that I thought had been lost for good until recently.
My weekly group classes are now face-to-face at Morley College again. However the Covid crisis has opened up the online teaching world and it's been a learning lifeline for many. I continue to offer one-to-one lessons online via Zoom. Find out more about my teaching HERE.
There is still time to sign up for some of my SHORT COURSES coming up soon at CITY LIT, Covent Garden, PREMISES STUDIOS, Hackney and BENSLOW MUSIC, Hitchin.
---
For more information please contact me via the email or Facebook links at the bottom of the page.